BREAKFAST WITH
SANTA CLAUS
December 7, 2002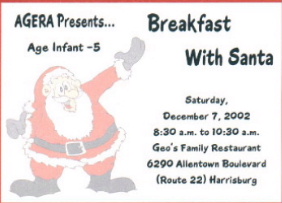 Aunt Patty treated me and my family to
AGERA's Breakfast with Santa! She runs
the show ~ and is darn good at it, I might add!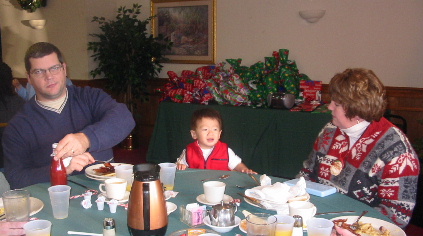 I am very excited to be at breakfast and waiting
the arrival of the "BIG GUY" in the red suit!
I think I remember him.....I think I do....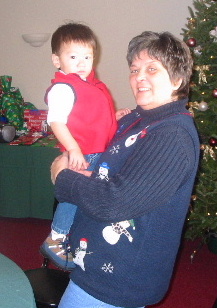 Aunt Connie and I sing and dance to the holiday music
before Santa's arrival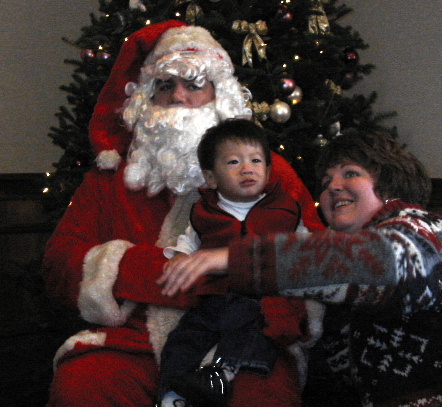 This is NOT the way I remember it! LET ME DOWN!
Santa gave me presents anyway :-) I got a stocking with
candy, a holiday book to read and a stuffed bear!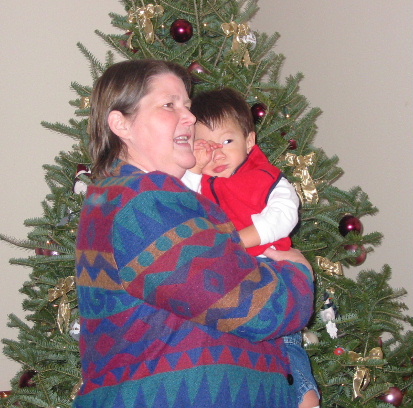 Aunt Patty to the rescue!! Thanks, Aunt Patty!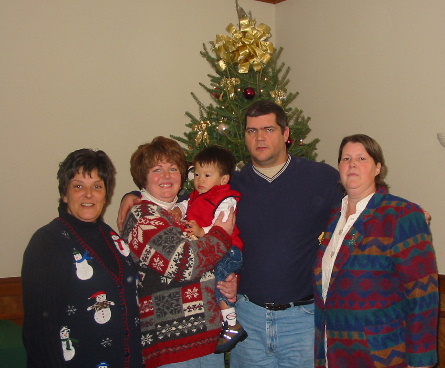 Aunt Connie, Mommy, Me, Daddy and Aunt Patty





"STOP THE CHIT-CHAT, CHET!" ~
Spoken by Santa in "The Santa Clause 2"
COME VISIT MY OTHER PAGES ~ JUST CLICK SANTA AND HIS SLEIGH




FOLLOW THE REINDEER CROSSING SIGN TO VISIT MY FIRST BREAKFAST IN 2001