H A P P Y
F I R S T

B I R T H D A Y,
G R A H A M !!!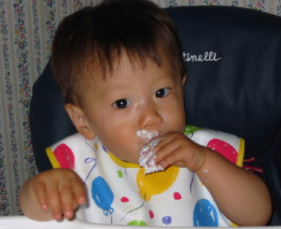 Click my cakeface to see a short movie clip


This works well with QuickTime
Does not work well with Windows Media Player




I was born on Flag Day. What a celebration Mommy and Daddy planned for me!




I had a special birthday balloon bib, and I wore a red, white and blue shirt.
My cake was red, white and blue with stars and sprinkleys!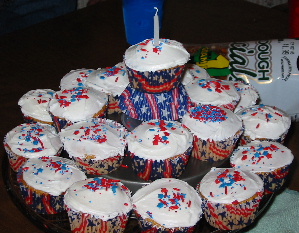 Cousins, Grandparents, Aunts, Uncles and even the new pup, Dakota, came to my house to celebrate with me!

Click the Pinwheel below to see other pictures of
my First Birthday Party

After I ate my birthday supper


Another "CakeFace" picture ~ Man! That was fun!


Dakota came to my party too. He is big and fluffy.


Hey, Grandpa Bucky! Wanna help me open my presents?


Me and Nate, we're buds!


Me, my top, my mom and Rory


This top is the coolest! I can make it go! It makes a whirring noise that sounds awesome!


"Bob the Builder! Can we fix it? Yes, we can!!"
I really enjoyed playing with my new Rolly the Steamroller! Now, I can "fix it"!





Click the Moon and Stars to return to my Home Page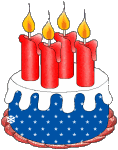 CLICK THE CAKE TO VISIT
MY AUNT PATTY'S BIRTHDAY IN
DECEMBER OF 2002