I'M
2 YEARS OLD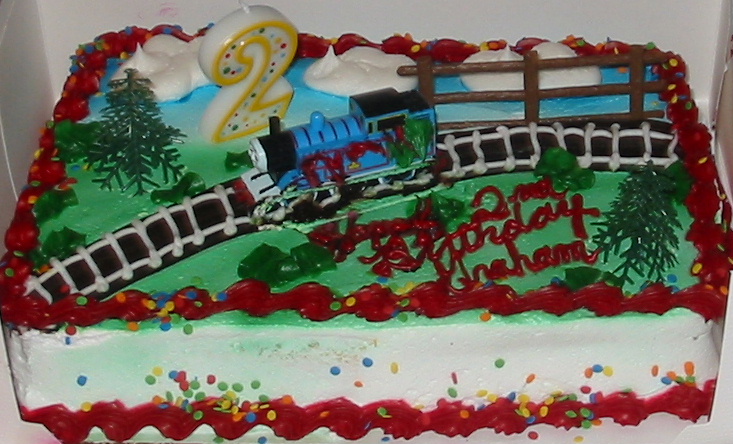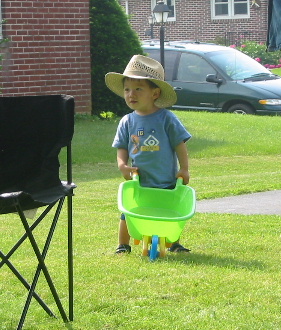 JUST DROP THE PRESENTS IN HERE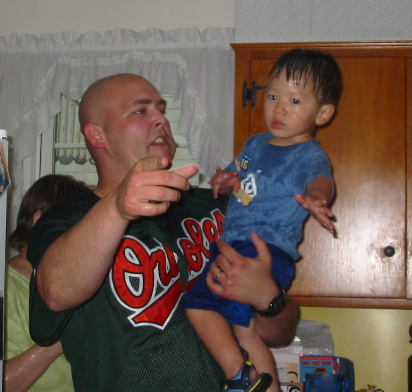 PLEASE!! SOMEBODY!!! A TOWEL!!!
There was a sudden downpour on this hot summer day.
But that didn't stop us! We partied on, Dudes!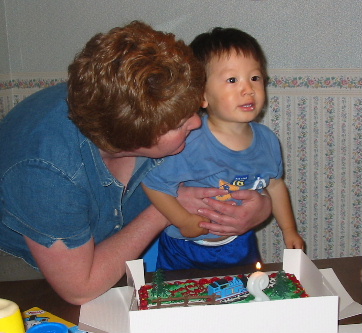 Everybody started singing 'Happy Birthday'. I didn't know what to do!
So, I cried. When they stopped, I got to eat my cake.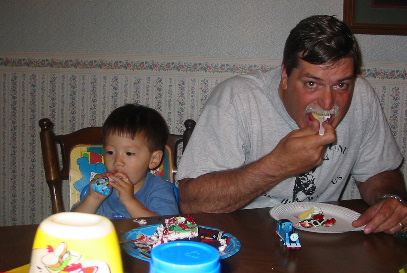 I enjoyed playing with the blowers!


THEN I GOT TO OPEN PRESENTS!!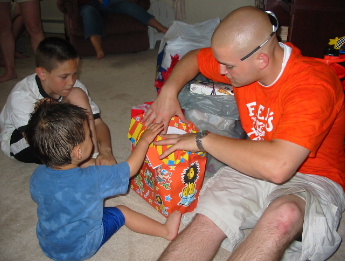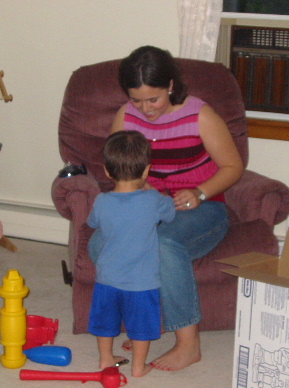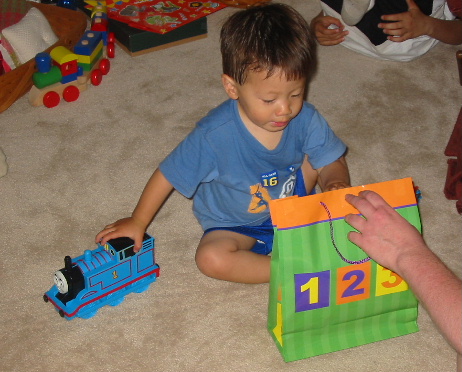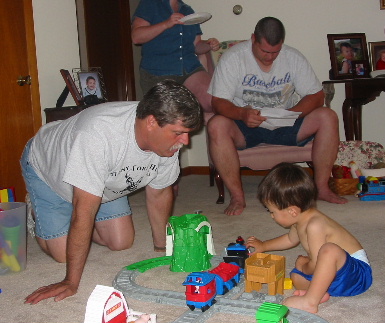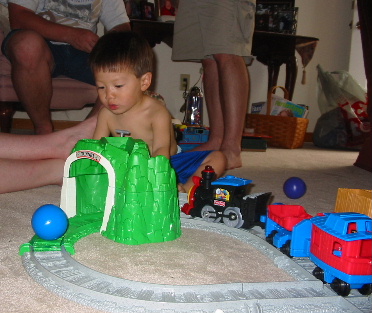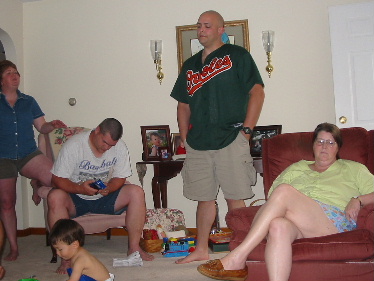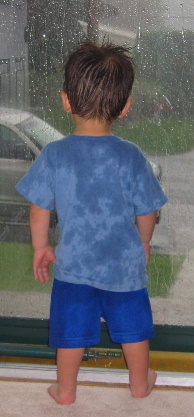 LET'S GO PLAY IN THE RAIN!
Click to return to my homepage