I AM
10 MONTHS OLD!!!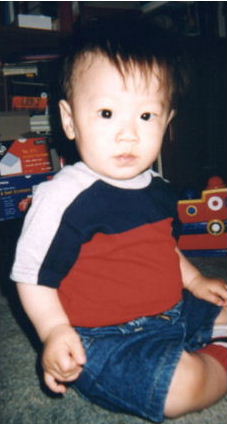 I am growing in leaps and bounds!
Already, I have 8 teeth and more are on the way.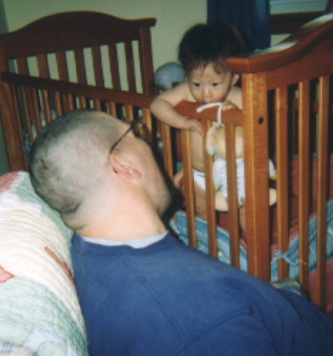 Daddy and I play and cause all sorts of
jollies while Mommy patiently tries to
change me. This is so much fun!!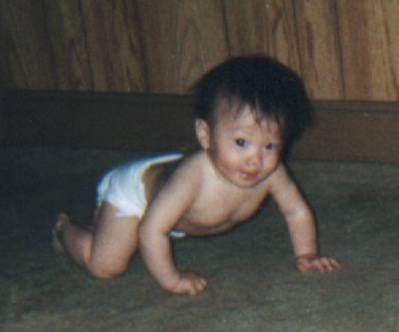 Mommy and I got to visit with Aunt Connie
because of some big bang at Aunt Connie's work.
The temperature was near 90, so I got to just
wear my diaper. In this picture, Mommy was
playing peek-a-boo with me. Later, we went
outside and I got to splash in a kettle of
water with Aaron and Sarah. Aunt Connie said
that was her swimming pool. Silly Aunt Connie!
But it was tons of fun!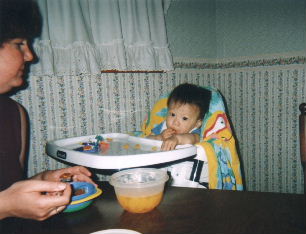 I am now able to eat some "Big People Food"
and I soooooo enjoy mandarin oranges and
goldfish crackers. This night, I also had
green beans and (babyfood)spaghetti. YUM!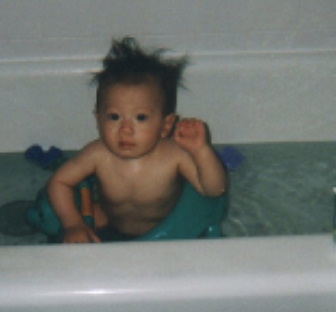 Seems like I always go to the tub after
I eat.... I don't think I'm THAT messy! *hehe*





Click above to return to
My Corner of the World